Broccoli Pepper Bowls with Sriracha Teriyaki Sauce
Prep and cooking time: 30 minutes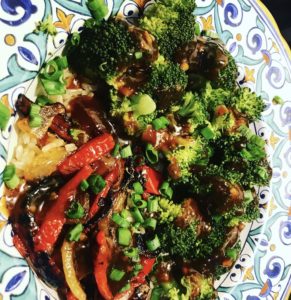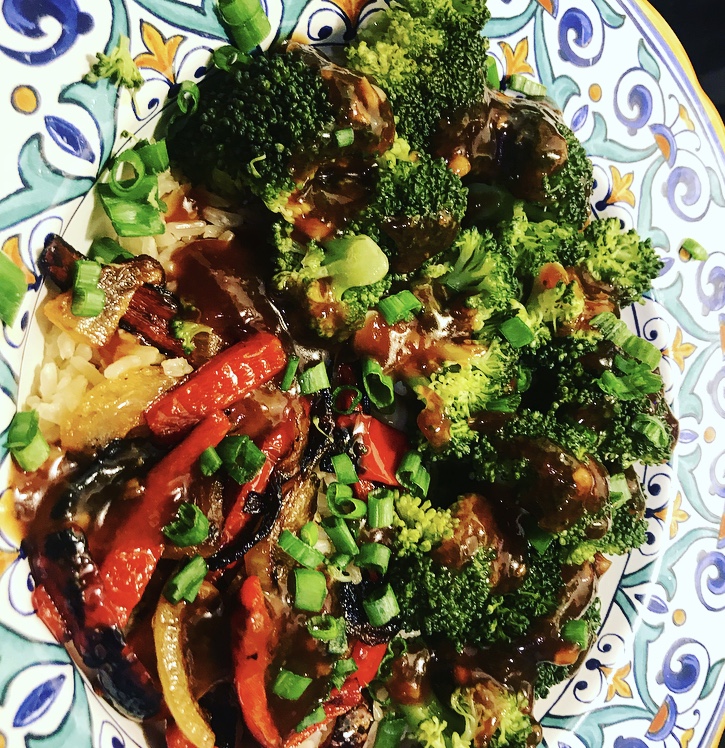 I had a lot of broccoli to use up, so Jimmy requested something like steamed broccoli with rice and soy sauce. I decided to take that to another level and make these exciting bowls of fun! You can prepare all the ingredients while your rice is cooking. Within a half hour, you have a bowl of spicy deliciousness (and healthiness)! Jimmy LOVED this! What really makes this meal is the sauce! We will likely use this sauce for a weekend dish (such as grilled chicken teriyaki). This is an easy vegetarian recipe that only takes 30 minutes from start to finish!
Bowl Ingredients:
1 cup of brown rice (uncooked)
3 cups broccoli florets
1 red pepper cut in medium-sized strips
½ Vidalia onion (or yellow onion) cut in medium-sized strips
Olive oil
3 green onions chopped
Sriracha Teriyaki Ingredients:
2 cloves garlic chopped
½ cup reduced sodium soy sauce
½ cup water
1 T ginger grated
1 T rice wine vinegar
1 T brown sugar
1 ½ T corn starch
1 teas sriracha sauce
Begin with rice:
Cook brown rice according to package directions (the brand I used took ½ hour)
Prepare teriyaki sauce:
In a mixing bowl, whisk together soy sauce, water, ginger, vinegar, brown sugar, corn starch and sriracha
With about 1 teas. olive oil, over medium heat, sauté garlic in a small sauce pan for 2 minutes
Add contents of mixing bowl to pan and bring to boil
Reduce heat (be sure to stir while it is reducing) and let simmer on low (stir occasionally) until ready to use
Prepare peppers and onions:
With about 1 T olive oil, in sauté pan over medium high heat, sauté peppers and onions for 5 minutes, then reduce to low to keep warm until ready to use
Prepare broccoli:
In a medium sauce pan/pot – fill up to an inch of water and bring to boil
Place broccoli in a steamer basket and place on top of the pan and cover, steam for 7 minutes. Note – steamer basket should be above the water, not submerged in water.
Assemble / Serve:
When everything finishes – assemble / portion into bowls, placing rice on the bottom, and broccoli and pepper/onion mix on top
Drizzle teriyaki sauce (about 2 T per bowl – or more/less to taste) over top and garnish with green onions
Notes:
This makes 2 big servings or 3 mid-sized servings.
A little of the sauce goes a long way, so you will have extra sauce; you can save it for the weekend for chicken teriyaki, or use it as a dip for dumplings or other veggies.
If you do not like spicy, you can reduce or leave out sriracha.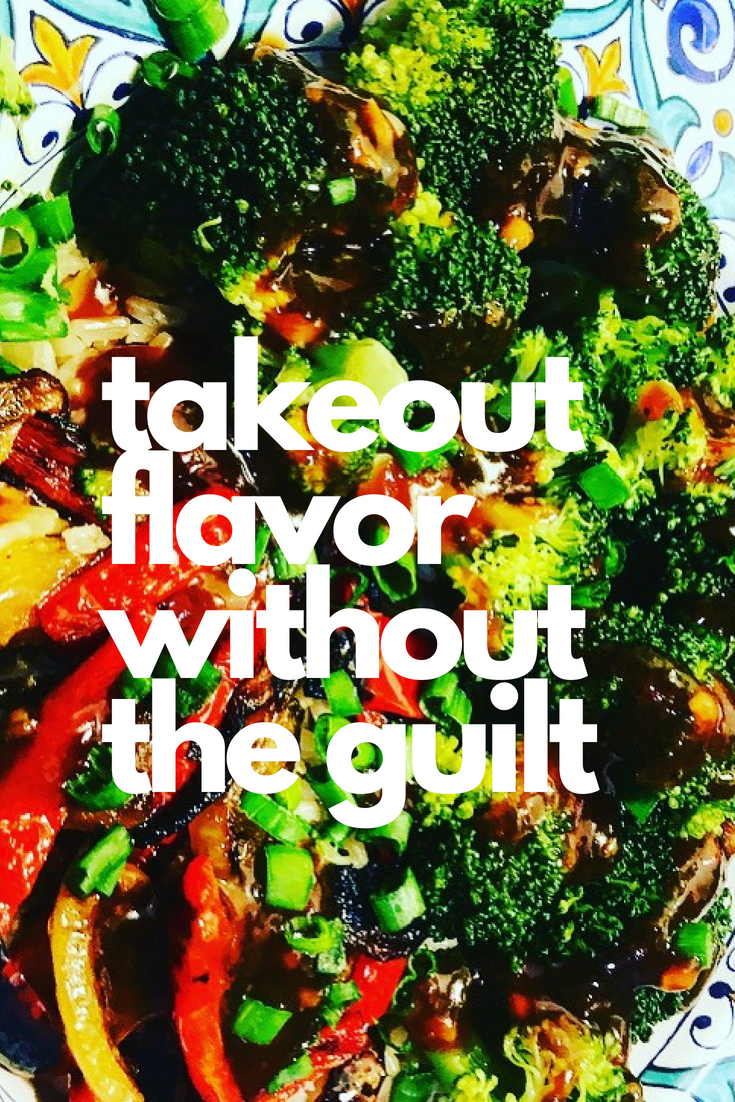 Summary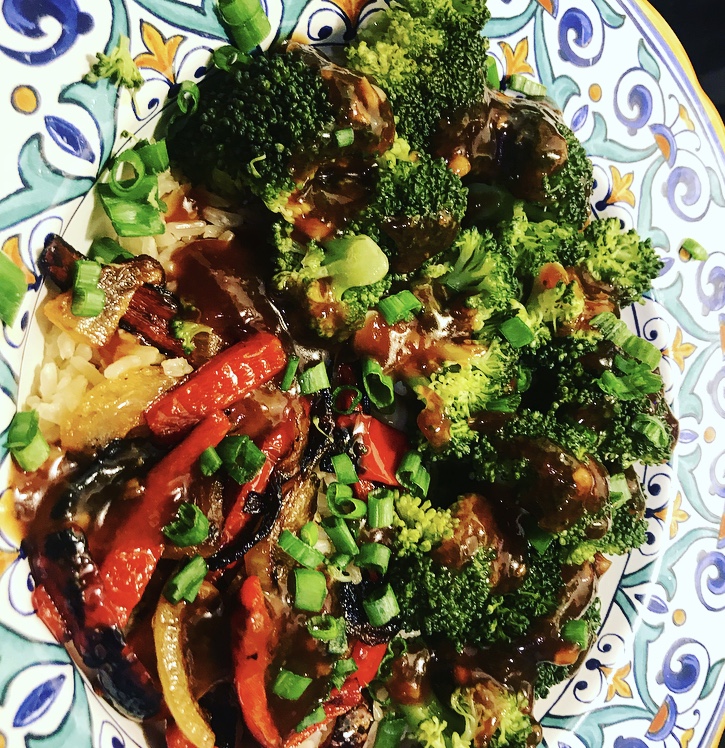 Recipe Name
Broccoli Pepper Bowls with Sriracha Teriyaki Sauce
Author Name
Published On
Preparation Time
Cook Time
Total Time