Caramelized Onion Hummus
Prep time: 5 minutes
Cook time: 1 hour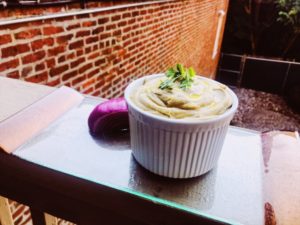 I love making different variations of Hummus! I also really love caramelized onions! I thought it would be a great idea to put them both together for a delicious Hummus treat! Turned out that I was right – this is amazing! This Hummus tastes great with grilled pita bread.
Ingredients:
2 large red onions coarsely chopped
2 T olive oil
½ teas salt
½ teas black pepper
½ cup dry white wine
1 15.5 oz can of chick peas drained and rinsed
¼ cup tahini
3 T lemon juice
1 cup of water
¼ cup cilantro leaves
1 T olive oil
Directions:
On medium-high heat in frying pan, sauté olive oil, onions, salt and pepper for 5 minutes (make sure you stir so the onions don't burn).
Reduce to medium and sauté for 10 more minutes (stirring occasionally – every few minutes).
Add wine and reduce for 5 minutes (stirring occasionally).
Reduce to low and let it continue to caramelize for 30 minutes (stirring occasionally).
When onions are done, then add the onions and all ingredients to blender or food processor. (Vitamix makes the perfect Hummus!)
Notes:
I find that Hummus is best served at room temperature. After you keep it in the refrigerator for a while, take hour about a half hour before you want to eat it. Or if you can wait that long, you can pop it in the microwave for about 30-45 seconds.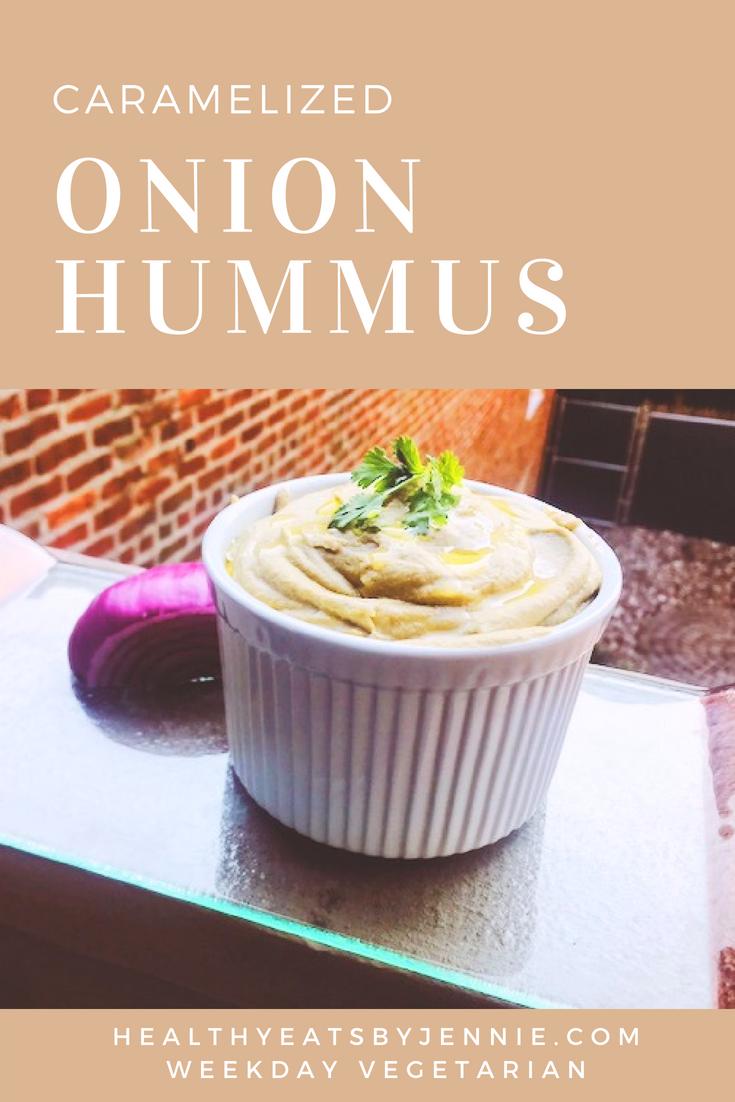 Summary
Recipe Name
Author Name
Published On
Preparation Time
Cook Time
Total Time