Fresh Corn Salsa
Prep time: 15 minutes
Cook time: 3 minutes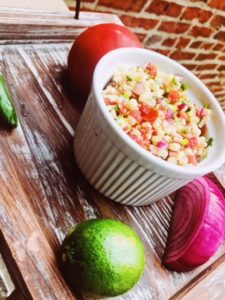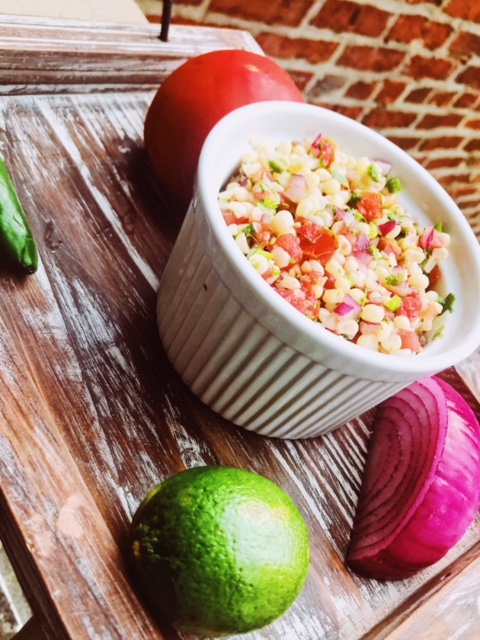 My sister Becky LOVES Fresh Corn Salsa and loves to make it during the summer, so I came up with this recipe in thinking of her! We just celebrated her birthday over the weekend in Ocean City Maryland (Love you Becky!). It is August, which is prime time to get some Jersey corn and make Fresh Corn Salsa. Just like Jersey tomatoes, Jersey corn is deliciously amazing! I went over to Springdale Farms in Cherry Hill, New Jersey to pick up some of their Jersey Farm fresh corn and tomatoes.  Then I put together this delicious treat! This Fresh Corn Salsa can be used in a variety of ways, like as a snack with some chips, a salad topping, burrito bowl, Mexican soup, fajitas, tacos, nachos or even on its own as a refreshing salad.  What are you waiting for? Go and get some Jersey Fresh produce, make this and enjoy!
Ingredients:
3 ears of corn (husked)
1 large tomato seeded and diced
¼ cup of cilantro chopped
1/3 cup of red onion finely chopped
Half of jalapeno pepper finely chopped (should be about 1 T)
Juice of a lime
¼ teas salt
2 teas olive oil
Directions:
Bring a pot of water to a boil, and then put corn in pot and boil for 3 minutes.
Remove corn from pot, drain, and rinse with cold water.
Let corn cool for about 10 minutes (this is a good time to cut up other the veggies, herbs, etc.).
Then cut the corn kernels off the husk and place into a bowl.
Add all other ingredients and combine well.
Chill in the refrigerator for at least 30 minutes to let all those yummy flavors set in.
Notes:
This is also a good recipe to make during a food prep day to use in a variety of ways over the week!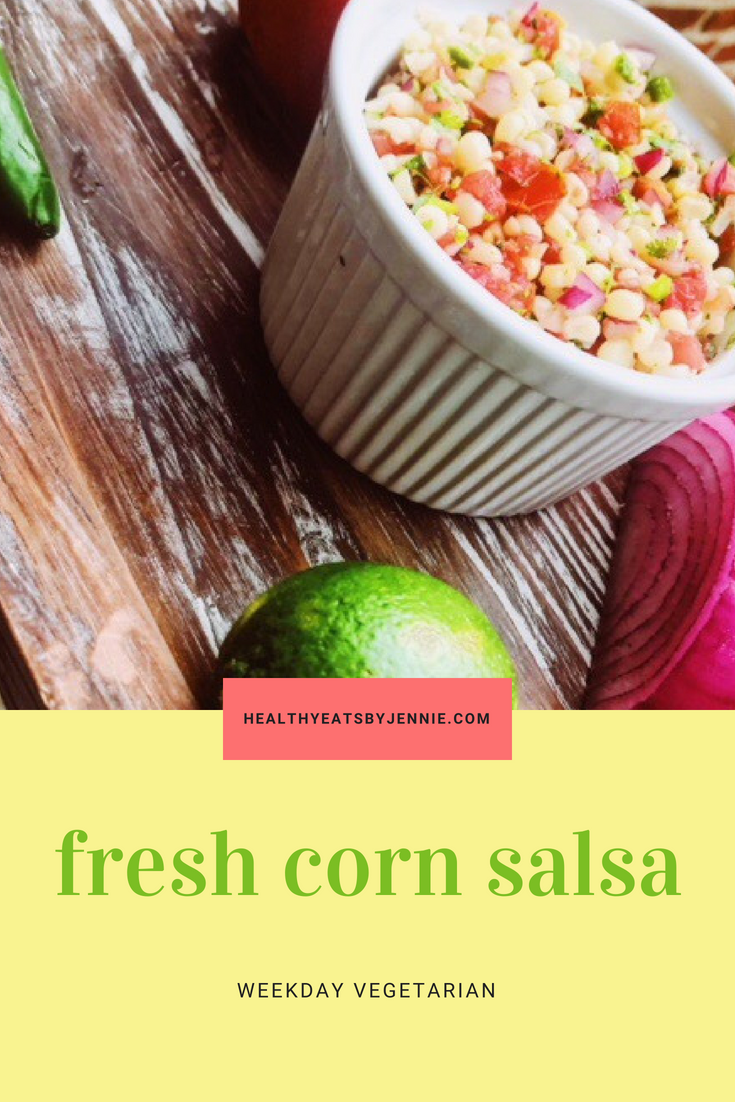 Summary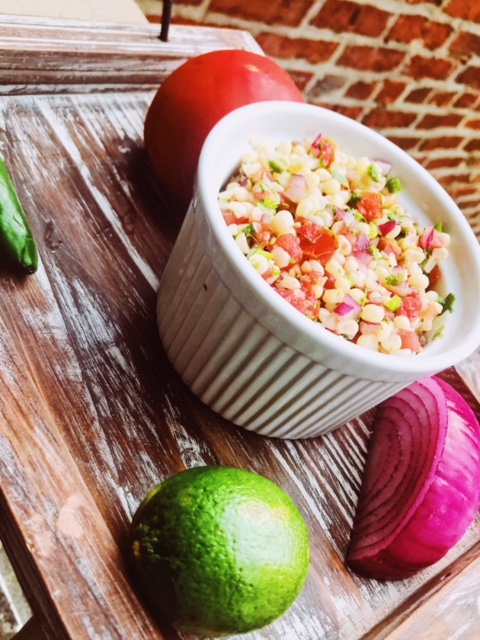 Recipe Name
Author Name
Published On
Preparation Time
Cook Time
Total Time