Prep time: 5 minutes
Cook time: 10 minutes
If you are trying to look for one of the greatest green bean recipes, you should check this one out! In an episode of The Sopranos, Carmella Soprano paired green beans and Burrata cheese.  I thought that was a genius idea, so I paired together green beans, Burrata and bruschetta!
Bruschetta Ingredients:
2 plum tomatoes seeded and diced
2 T finely chopped red onion
¼ cup coarsely chopped basil (about 8 leaves)
1 T olive oil
¼ teas black pepper
¼ teas salt
Salad Ingredients:
2 cups of green beans (cut in half, ends cut off)
1 ball of Burrata cheese 4 oz. (chopped up / divided)
2 cups arugula (divided)
Balsamic glaze (for drizzling on top of the salads)
Bruschetta Directions:
In a mixing bowl, combine the bruschetta ingredients and set aside
Fill a sauté pan with an inch of water, and then add green beans
Bring water with green beans to a boil
Boil the water and green beans for 5 minutes
Drain the green beans
Rinse the green beans with cold water for about a minute
Salad Directions:
Divide the arugula and place at the bottom of 2 salad serving bowls
Place the green beans on top of each, then bruschetta mixture, then Burrata cheese
Finally, drizzle balsamic glaze over the top of the salads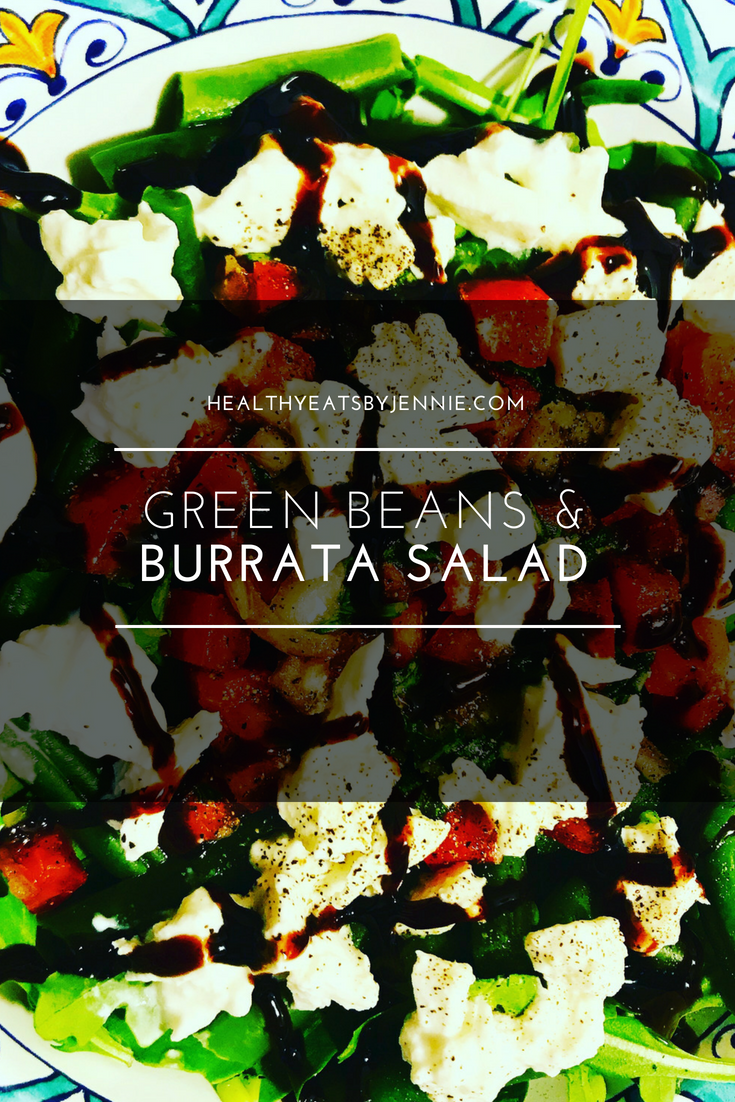 Summary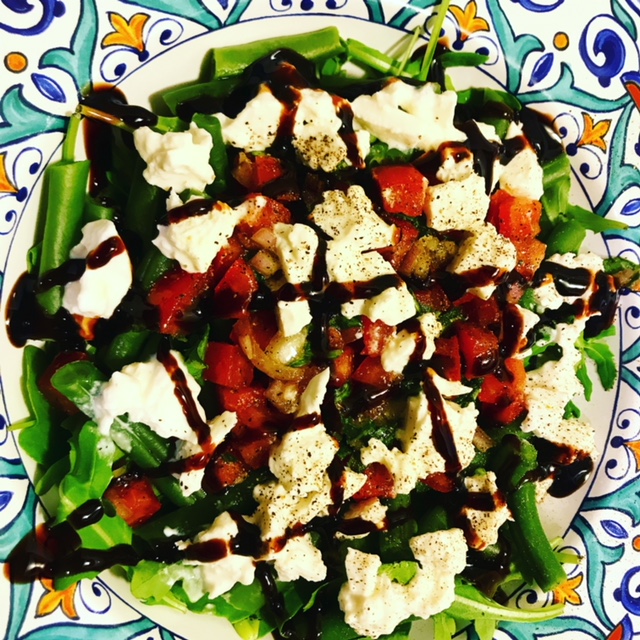 Recipe Name
Green Beans and Burrata Salad
Author Name
Published On
Preparation Time
Cook Time
Total Time