Parmesan Garlic Broccoli Red Pepper Pasta
Prep time: 5 minutes
Cook time: 25-30 minutes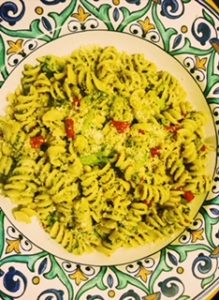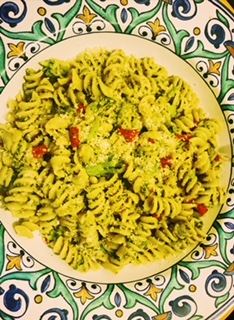 This recipe is a fantastic addition to my collection of vegetarian pasta recipes! It is full of delicious garlic flavor and packed with veggies! Work was rough – so I needed something great to make me feel better. A tasty pasta often helps with that – but really wanted to keep it healthy, so I came up with this recipe which is loaded with broccoli and delicious! Jimmy loved it too and thought it tasted too good to be healthy, but of course it's healthy with all the veggies included!
Ingredients:
3 cups broccoli florets
1 red bell pepper chopped
8 cloves of garlic chopped
3 T olive oil
½ teas salt
½ teas black pepper
½ teas crushed red peppers
½ cup dry white wine (I used Sauvignon Blanc)
1 cup reserved pasta water
1 box of healthy Rotini Pasta (e.g. whole wheat, multi-grain, gluten free, etc.)
¾ cup parmesan cheese (plus a little more for topping if desired)
Directions:
Cook broccoli and pasta in salted water for amount of time listed on pasta box.
Meanwhile, using a large sauté pan (big enough to hold sauce and later pasta), over medium heat high, with 3 T olive oil, sauté red peppers for 5 minutes.
Reduce heat to medium and add garlic, and sauté for 2 minutes.
Add wine and let reduce for 1-2 minutes.
By this time, pasta should be done – reserve pasta water, and drain pasta and broccoli.
In the sauté pan, add reserved pasta water, salt, black pepper, and crushed red peppers and let sauté for 5 minutes.
Then add cooked pasta and broccoli and combine with other contents of pan.
With a wooden spoon within the pan, break apart some of the broccoli florets as best as you can.
Then add parmesan cheese and stir until well combined.
If pasta is too dry, then stir in ½ of water.
Serve and sprinkle with a little more cheese if desired.
Notes:
Reduce or omit crushed red peppers if you do not like spicy.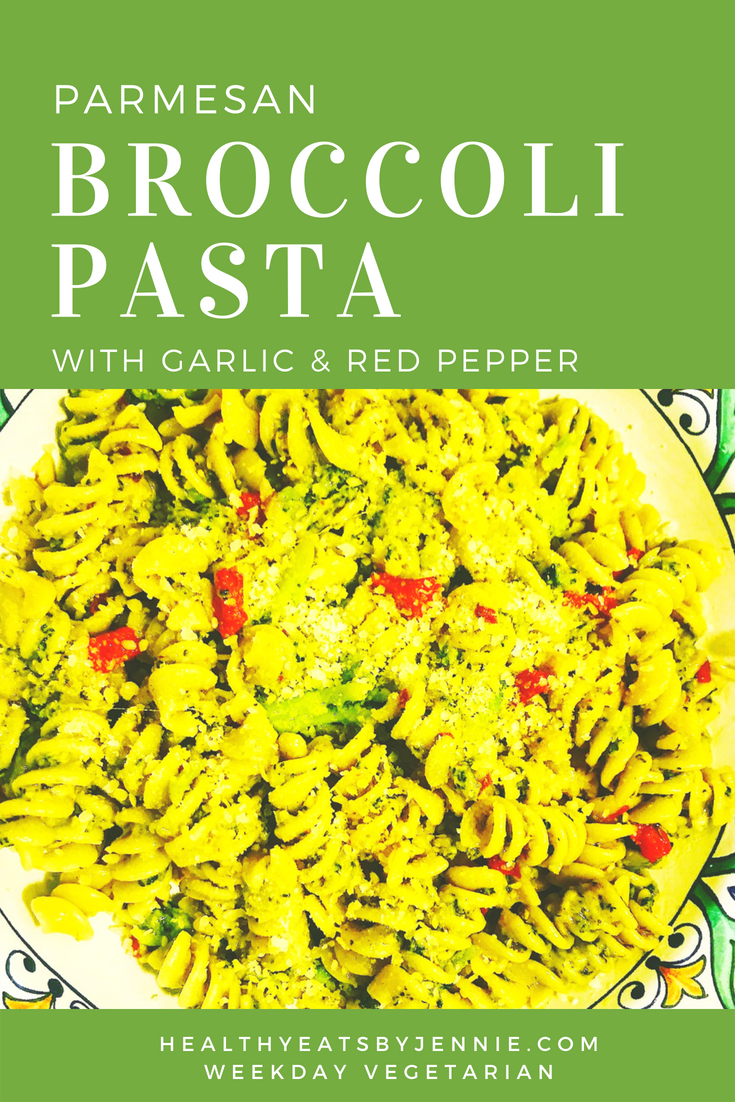 Summary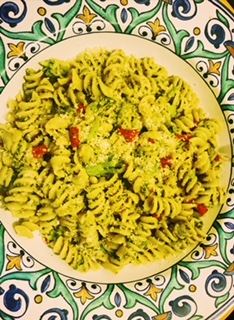 Recipe Name
Parmesan Garlic Broccoli Red Pepper Pasta
Author Name
Published On
Preparation Time
Cook Time
Total Time