Quinoa Tabbouleh Salad
Prep time: 10 minutes
Cook time: N/A (if quinoa is cooked and cooled ahead of time)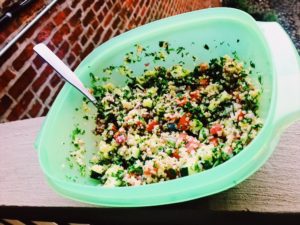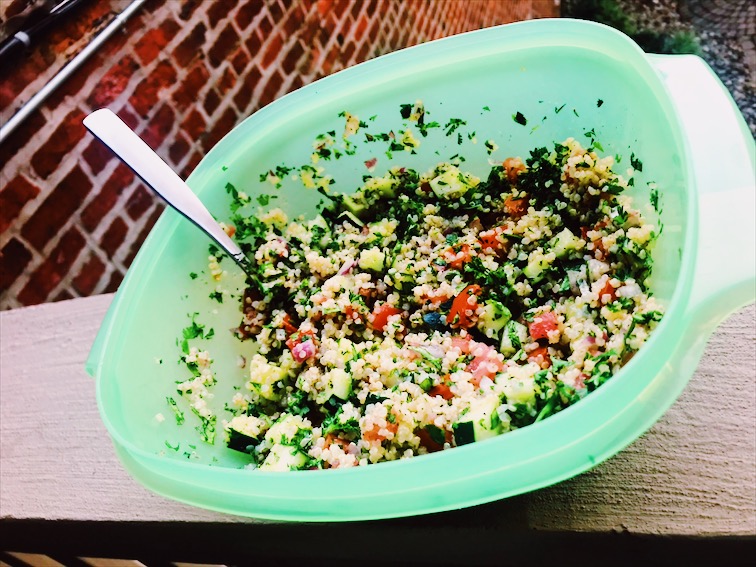 I love making Quinoa Salads during the summer! This is one of my favorite Quinoa Salads! This Quinoa Salad is really refreshing and goes perfectly with other Mediterranean dishes such as hummus, falafel, in pitas, veggie gyros, etc. Or this is perfectly fine to eat on its own. If you are looking to cool down with a refreshing Quinoa Salad – this one is worth trying! There are so many fresh herbs and veggies, that makes the flavor pop – and it only gets more flavorful as it marinates in the refrigerator (making it perfect to have for lunches throughout the week / great for a food prep Sunday session)! And not to mention (as I do in a lot of my posts this summer), another way to include Jersey Fresh tomatoes!
Ingredients:
2 T olive oil
4 T lemon juice
½ teas salt
½ teas black pepper
2 cups of cooked quinoa (cooled)
2 T fresh mint chopped
½ cup fresh cilantro chopped
½ cup curly parsley chopped
1 large tomato seeded and diced
1 medium/small cucumber diced
½ cup finely chopped red onion
Directions:
In a small mixing bowl, combine olive oil, lemon juice, salt and pepper.
In a large mixing bowl, combine quinoa, mint, cilantro, parsley, tomato, cucumber, and onion.
Then, add contents of the small mixing bowl to the large mixing bowl and combine.
This can either be served right away, or placed in the refrigerator until ready to eat (but becomes more flavorful as it chills).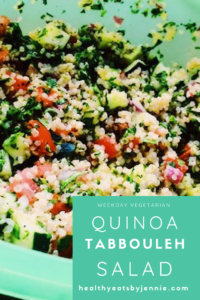 Summary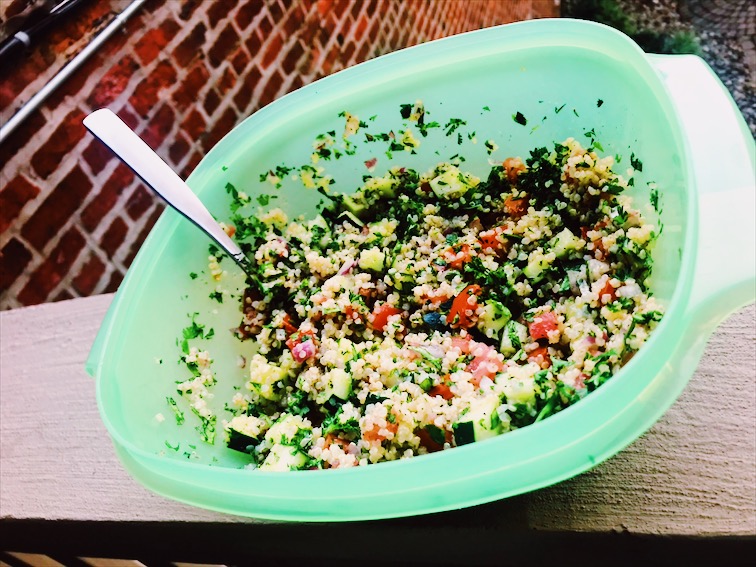 Recipe Name
Author Name
Published On
Preparation Time
Total Time