Ginger Soy Roasted Broccoli with Dipping Sauce
Prep time: 5 minutes
Cook time: 15 minutes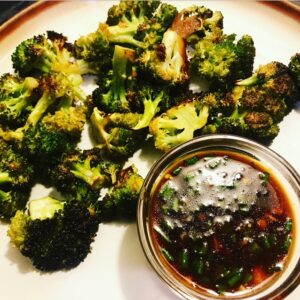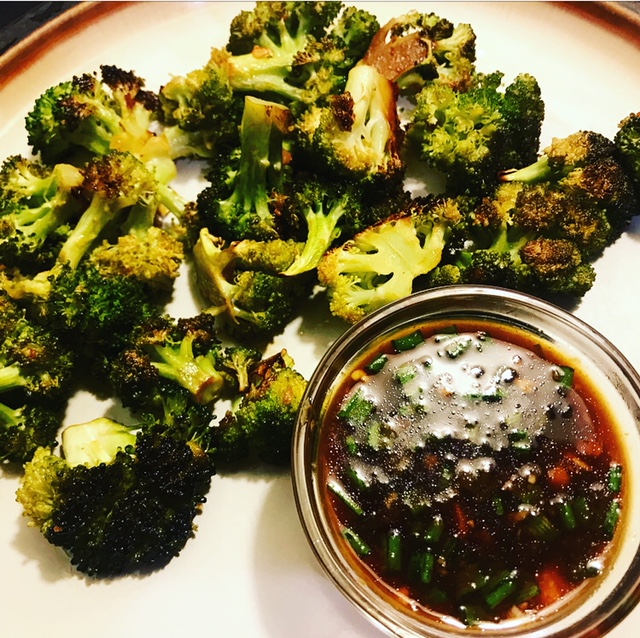 Variations of roasted broccoli make for super Easy Vegetarian Recipes! I came home late from work after sitting in the worst traffic on route 76 and needed to make something that is quick and easy (but still healthy). I was also really in the mood for Chinese dumplings / pot stickers, but those are not too healthy. I went for a quick go-to of my Easy Vegetarian Recipes and made a variation that combines roasted broccoli with a Chinese dumpling inspired dipping sauce. The sauce is the best, and Jimmy would agree 100% with that statement! You can also make the sauce again for when you are having some dumplings!
Broccoli Ingredients:
3 cups broccoli florets
2 T olive oil
1 teas grated ginger
2 T soy sauce
4 cloves garlic chopped
Dipping Sauce Ingredients:
2 teas grated ginger
¼ cup low sodium soy sauce
4 T rice vinegar
1 teas honey
¼ teas siracha
2 garlic cloves chopped
1 teas hoisin sauce
2 T chopped scallions
 Broccoli Directions:
Preheat oven to 450.
In a large bowl, combine olive oil, soy sauce, broccoli, ginger and garlic.
On a baking sheet lined with foil, spread out the broccoli.
Cook in oven for 15 minutes.
Dipping Sauce Directions:
In a small bowl whisk all ingredients until well combined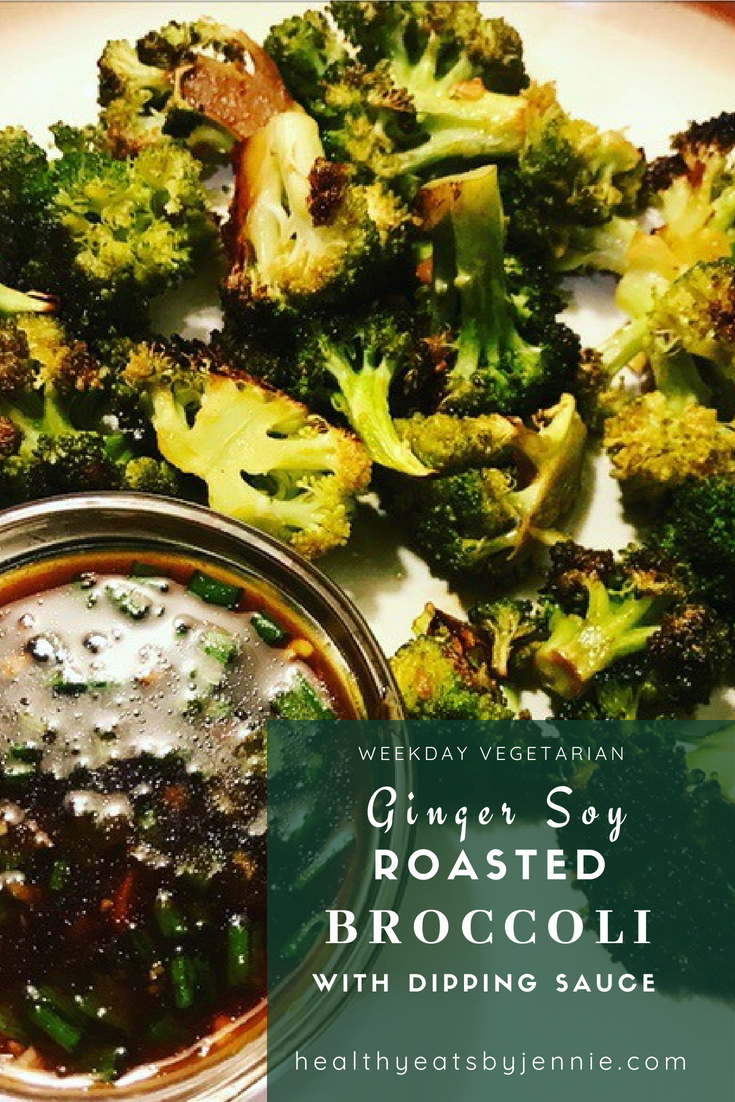 Summary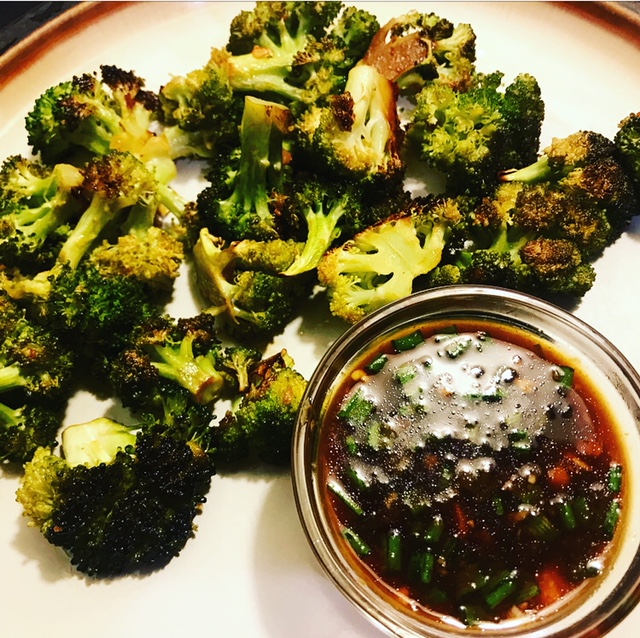 Recipe Name
Ginger Soy Roasted Broccoli with Dipping Sauce
Author Name
Published On
Preparation Time
Cook Time
Total Time