Roasted Broccoli with Spicy Thai Peanut Dipping Sauce
Prep time: 10 minutes
Cook time: 15 minutes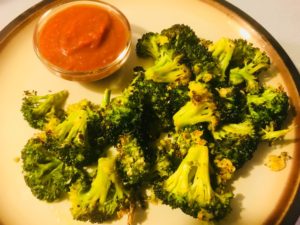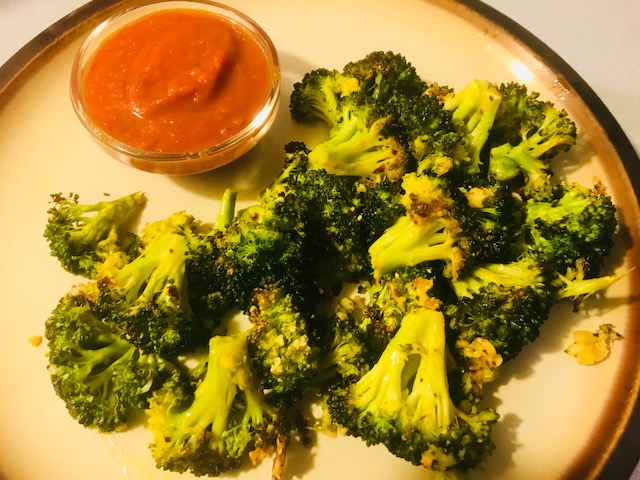 Roasted broccoli is a great base to many of my broccoli recipes! One bonus of where we live is that there are so many outstanding restaurants in walking distance. This makes it difficult to keep focus in staying in to cook healthy with so many tempting places to eat. The Continental, one of my favorites, has world fusion flavored menu. They have this dish, Chicken Satay, which has a delicious peanut dipping sauce. I was craving this, and really wanted to go there, but I used this craving to inspire this dish. Instead of chicken, I went for roasted broccoli and I made a peanut dipping sauce similar to the Continental's. The sauce makes this dish amazing!
Broccoli Ingredients:
3 cups broccoli florets
2 T olive oil
1 teas grated ginger
¼ teas salt
½ teas crushed red peppers
4 cloves garlic chopped
Thai Peanut Dipping Sauce Ingredients:
1 teas grated ginger
Juice of 1 lime
¼ cup creamy peanut butter
¼ cup chopped peanuts
¼ cup low sodium soy sauce
2 T rice vinegar
2 teas brown sugar
2 teas siracha
1 garlic clove (pressed though a garlic press)
1 T chopped cilantro
Broccoli Directions:
Preheat oven to 450
In a large bowl, combine olive oil, broccoli, ginger and garlic
Mix salt and crushed red pepper in a small bowl
Then add to broccoli mixture bowl and combine
On a baking sheet lined with foil, spread out the broccoli
Cook in oven for 15 minutes (taking it out halfway through to toss)
Thai Peanut Dipping Sauce Directions:
In a small bowl whisk all ingredients until well combined
Notes:
You will likely have leftover sauce – which can be used on more broccoli recipes, as a salad dressing or to dip other veggies or chicken.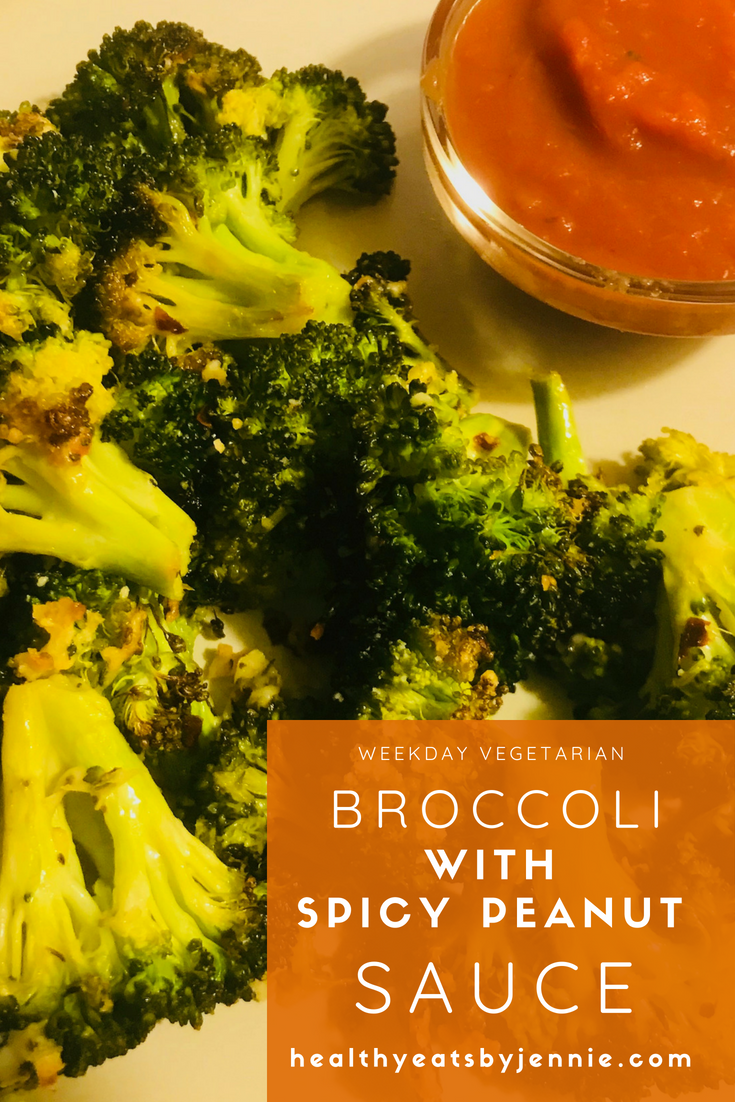 Summary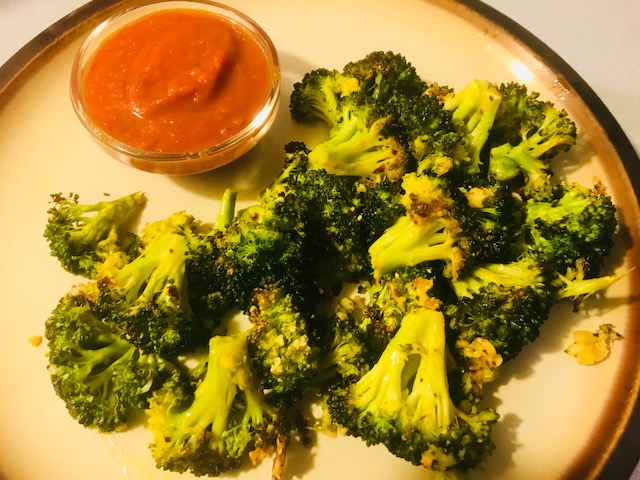 Recipe Name
Roasted Broccoli with Spicy Thai Peanut Dipping Sauce
Author Name
Published On
Preparation Time
Cook Time
Total Time