Veggies and Quinoa Miso Soup
Prep time: 10 minutes
Cook time: 35 minutes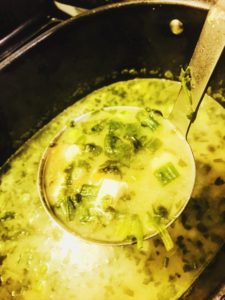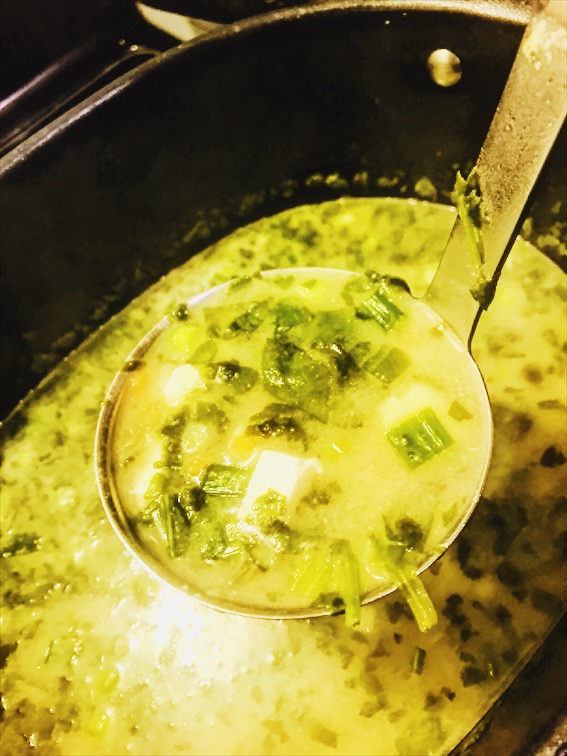 I love going to Japanese restaurants and getting miso soup – it is so comforting! However, a cup of traditional miso soup isn't enough for a whole meal. I wanted to come up with a miso soup recipe that you can have for a meal – I did that with including a bunch of veggies and quinoa. This turned into a healthy, comforting, and delicious meal!
Ingredients:
1 T olive oil
½ cup chopped carrots
½ cup chopped celery
2 cloves of garlic minced
8 cups of water
1/3 cup of white miso paste
¼ cup quinoa uncooked
¾ cup scallions chopped
2 cups chopped spinach
7 oz tofu cut in small cubes
Directions:
In a Dutch oven or stock pot, with the olive oil, over medium heat, sauté carrots and celery for 5 minutes.
Then add garlic and sauté for 2 more minutes.
Add water to the pot and then stir.
Then add the miso to the pot and stir for 1-2 minutes until miso has melted in with the liquid.
Add the quinoa, cover the pot with a lid, and cook for 15 minutes.
Uncover the pot and add scallions, spinach and tofu and cook (uncovered) for another 10 minutes.
Notes:
If you are not serving the soup right away, but want to keep the soup warm, turn the burner down to low heat.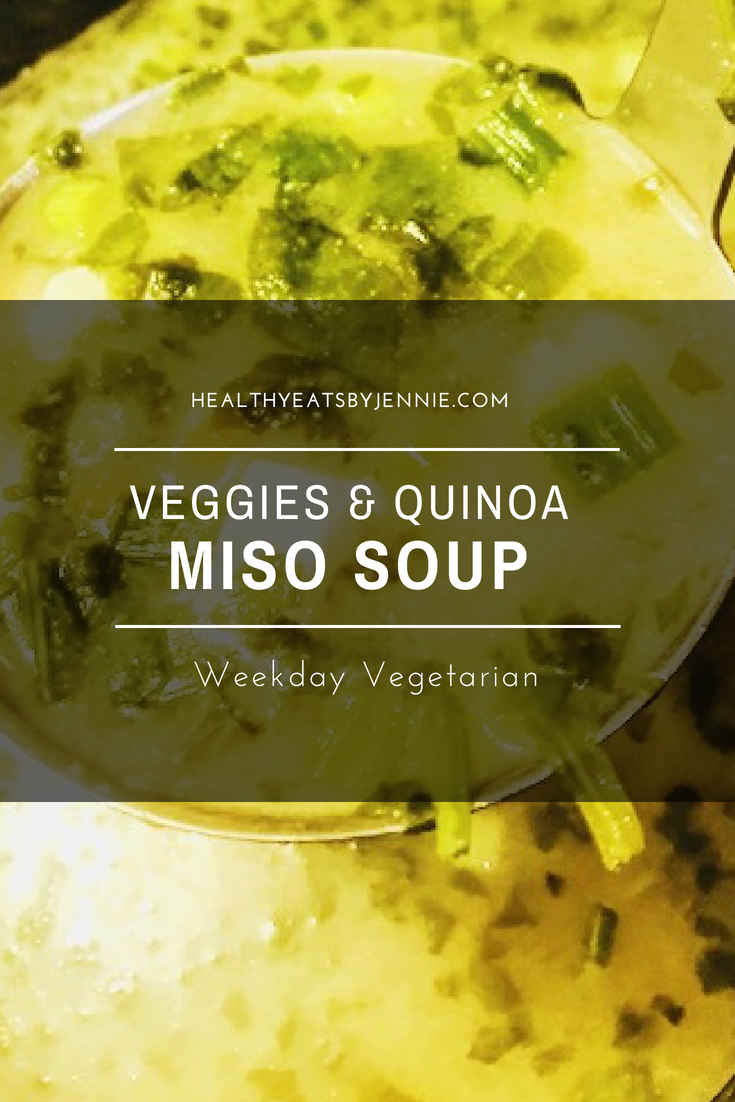 Summary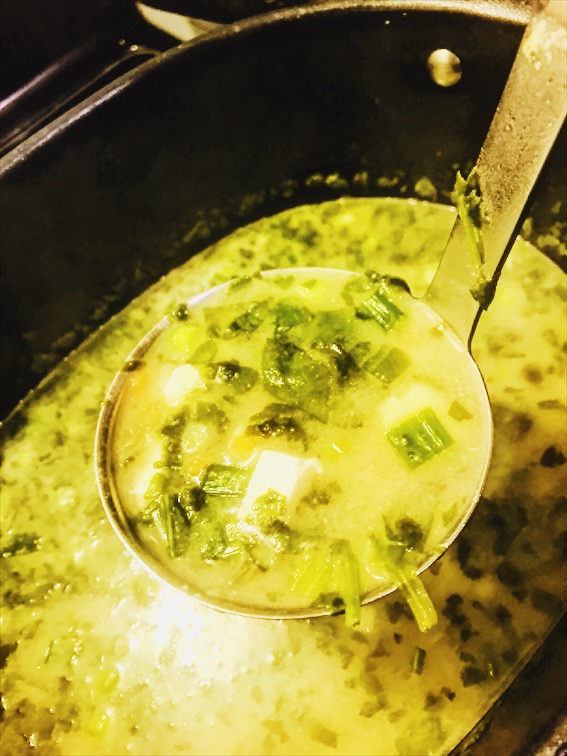 Recipe Name
Veggies and Quinoa Miso Soup
Author Name
Published On
Preparation Time
Cook Time
Total Time