Arugula Salad with Lime Tahini Ginger Dressing
Prep time: 10-15 minutes
Cook time: N/A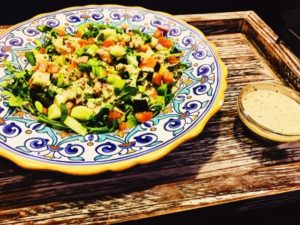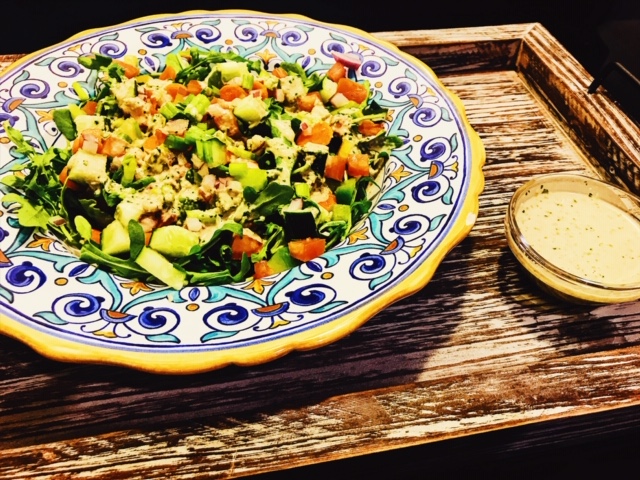 I have been challenging myself with making more plant-based meals and oil free Vegan Salad Dressing. I used to only eat creamy salad dressings such as Ranch, Caesar, and Creamy Italian. But those dressings are usually be high in calories and fat, which kind of defeats the point of trying to be healthy and eat a salad. I have been finding that Healthy Vegan Salad Dressing can still be tasty. And doesn't come with all that guilt. This dressing is so good, I could eat it with a spoon!
Dressing Ingredients:
1 garlic clove
¼ cilantro leaves
1 T freshly grated ginger
Juice of 2 limes
2 teas of agave nectar
1 teas soy sauce
3 T Tahini
¼ cup of water
½ teas salt
Salad Ingredients:
4 cups of arugula
½ cup of baby carrots sliced
Plum tomato diced
½ of a green bell pepper chopped
2 T of green onions chopped
1 T red onion chopped
½ cup of cucumbers chopped
Salad Directions:
Make dressing following directions below and set aside.
Divide arugula onto 2 salad bowls.
Then top with remaining salad ingredients.
Drizzle about 1-2 T of the salad dressing over each bowl.
Extra dressing can be served on the side.
Everyone can then add more dressing as desired, and mix dressing and salad together within each of their bowls.
Dressing Directions:
Put garlic and cilantro in food processor and process until chopped.
Place all other dressing ingredients in a food processor and process for a few minutes until well blended.
Notes:
Dressing can be made ahead (on a food prep Sunday) to save time to have a quick meal on a busy week night; this will keep well for a few days in the refrigerator.
For another Vegan Salad Dressing, check out the dressing in this recipe also: Kale and Quinoa Salad with Spicy Thai Peanut Dressing
Summary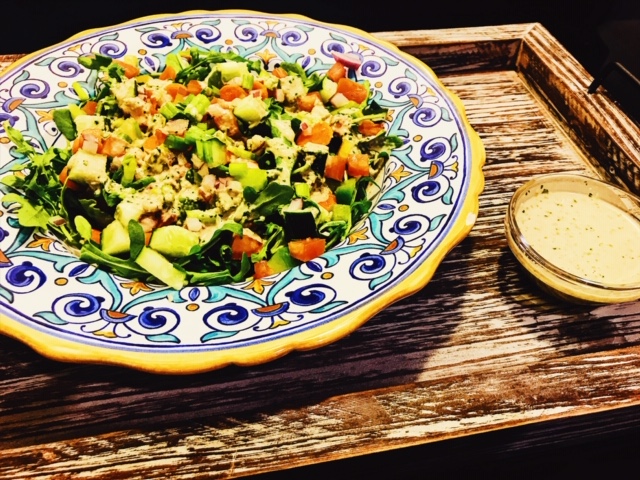 Recipe Name
Arugula Salad with Lime Tahini Ginger Dressing
Author Name
Published On
Preparation Time
Cook Time
Total Time