One Pot Farro Tuscan Veggie Soup
Prep time: 10 minutes
Cook time: 1 hour 10 minutes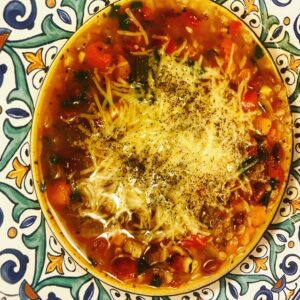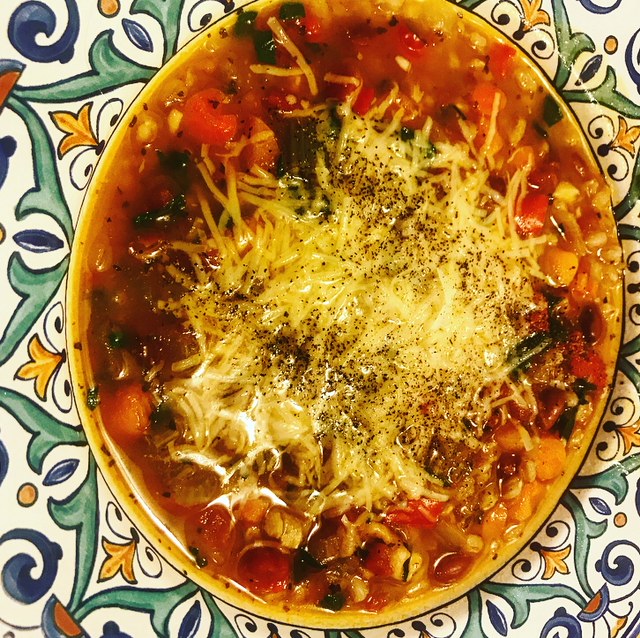 This is a great recipe for Meatless Monday! One pot recipes are perfect for Mondays (less dishes to clean, and no one wants a lot of dishes to do on a Monday)! Also, it is super healthy since it is loaded with several power foods which is perfect for detoxing after a weekend filled with fun drinks and guilty foods. Another bonus for a Meatless Monday meal is that it makes a lot so then you can have leftovers for some healthy lunches during the week.
Ingredients:
2 T olive oil
1 yellow or white onion chopped
3 stalks of celery chopped
1 cup chopped carrots
1 red bell pepper chopped
6 cloves garlic chopped
6 cups chicken or vegetable broth
14.5 oz can of petite diced tomatoes
¼ teas salt
¼ teas crushed red peppers
¼ teas dried oregano
½ teas black pepper
½ teas dried basil
1 teas dried parsley
1 bay leaf
¾ cup farro (uncooked)
1 inch piece parmesan rind (optional)
15.5 oz can of red beans (drained and rinsed)
1 cup of chopped spinach
Parmesan cheese (for topping, optional)
Directions:
Over medium-high heat in Dutch oven or pot, with the olive oil, sauté onions, carrots, celery, and red pepper for 7 minutes.
Turn down heat to medium, add garlic, and sauté for 1 minute more.
Add broth, salt, crushed red peppers, oregano, black pepper, basil, parsley, farro, and parmesan rind (if including); stir, cover with lid and cook for 25 minutes.
Remove lid, add beans, stir, cover again with lid and cook for another 25-30 minutes.
Remove lid, spinach and cook for 2-4 minutes.
Disregard bay leaf.
Top with some parmesan cheese if desired.
Notes:
People often throw away the rind of the parmesan cheese. Don't! Keep it, it tastes great in soups! Parmesan rinds keeps for a long time in the fridge, but you can also freeze them.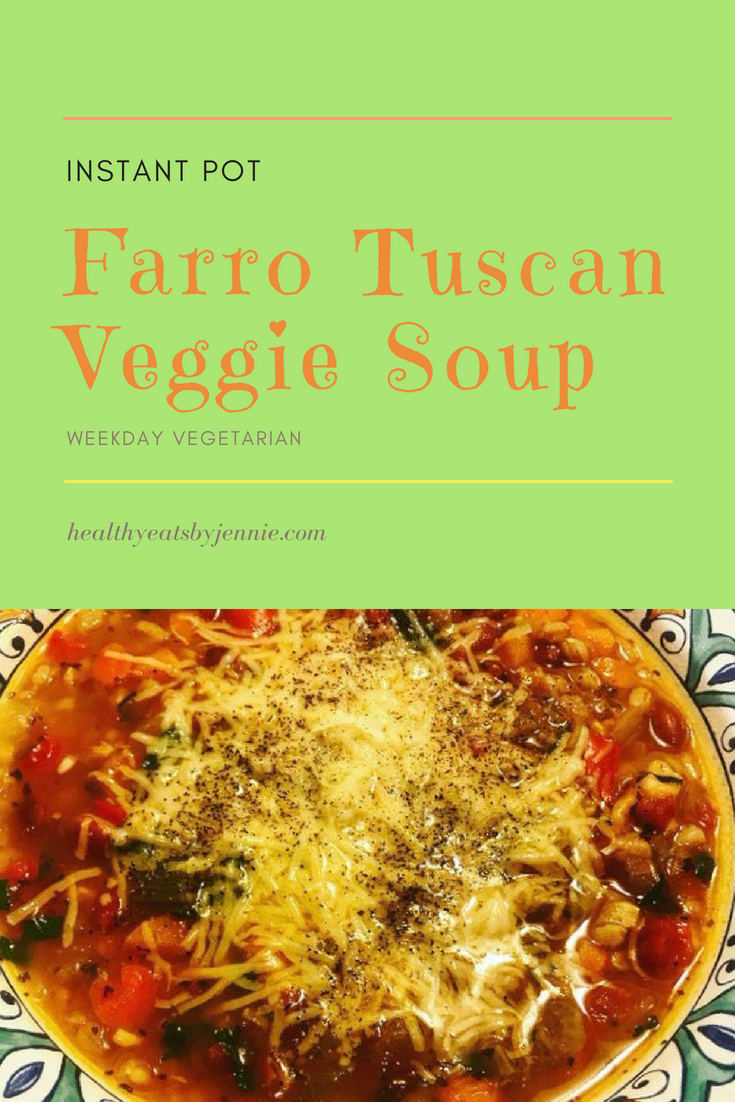 Summary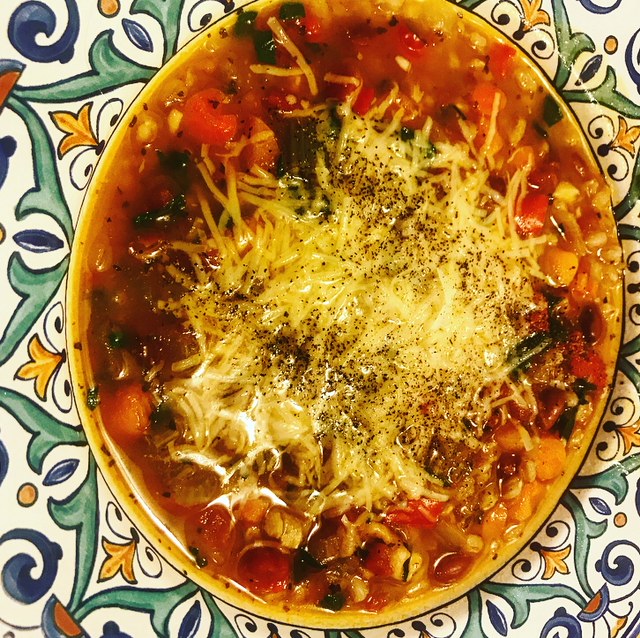 Recipe Name
One Pot Farro Tuscan Veggie Soup
Author Name
Published On
Preparation Time
Cook Time
Total Time