Roasted Veggie Medley
Prep time: 5-10 minutes
Cook time: 1 hour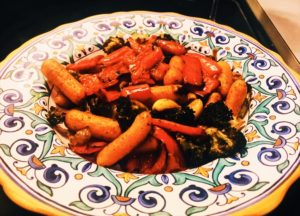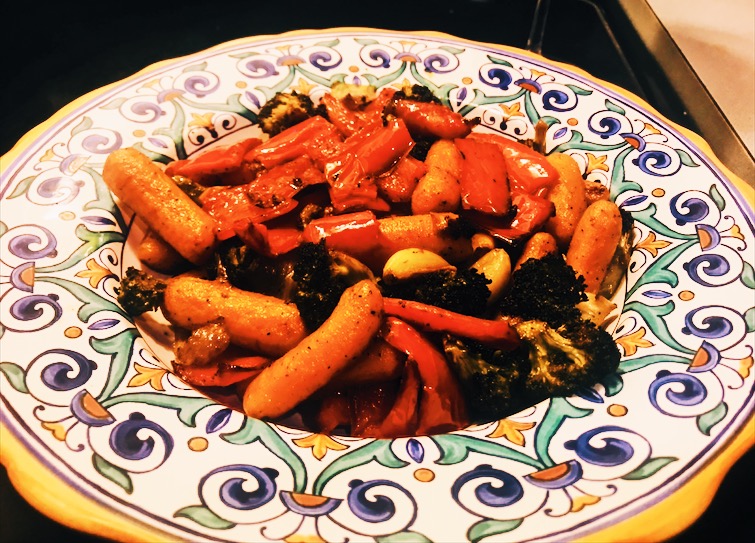 I just love making Roasted Vegetable Recipes in the beginning of the week! It is a healthy food prep idea to get you ready for the week. This will be the first of many Roasted Vegetable Recipes I will post. It is a great staple to do in the beginning of the week, it is loaded with lots of veggies, and you can use it for making veggie sandwiches, wrap or salads. You can also just simply eat a bowl of these veggies, or even dip them in some fun hummus or other veggie dip! The garlic cloves give the whole dish a lot of flavor! You can use the roasted garlic cloves in other recipes during the week, like for bread spreads, hummus, sauces or aioli.
Ingredients:
1 red onion cut in thick strips
2 red bell peppers cut in thick strips and halved
1 cup of baby carrots
1 cup of broccoli cut in small florets
8 garlic cloves
3-4 T olive oil*
½ teas salt
½ teas black pepper
Directions:
Preheat oven to 400.
In a large mixing bowl, combine all ingredients.
Transfer contents of mixing bowl to large glass baking pan.
Put pan in oven and roast for 1 hour, taking it out every 20 minutes to stir.
Notes:
The amount of olive oil needed may vary depending on the size of your veggies. You just want to use enough to give the veggies a good coating.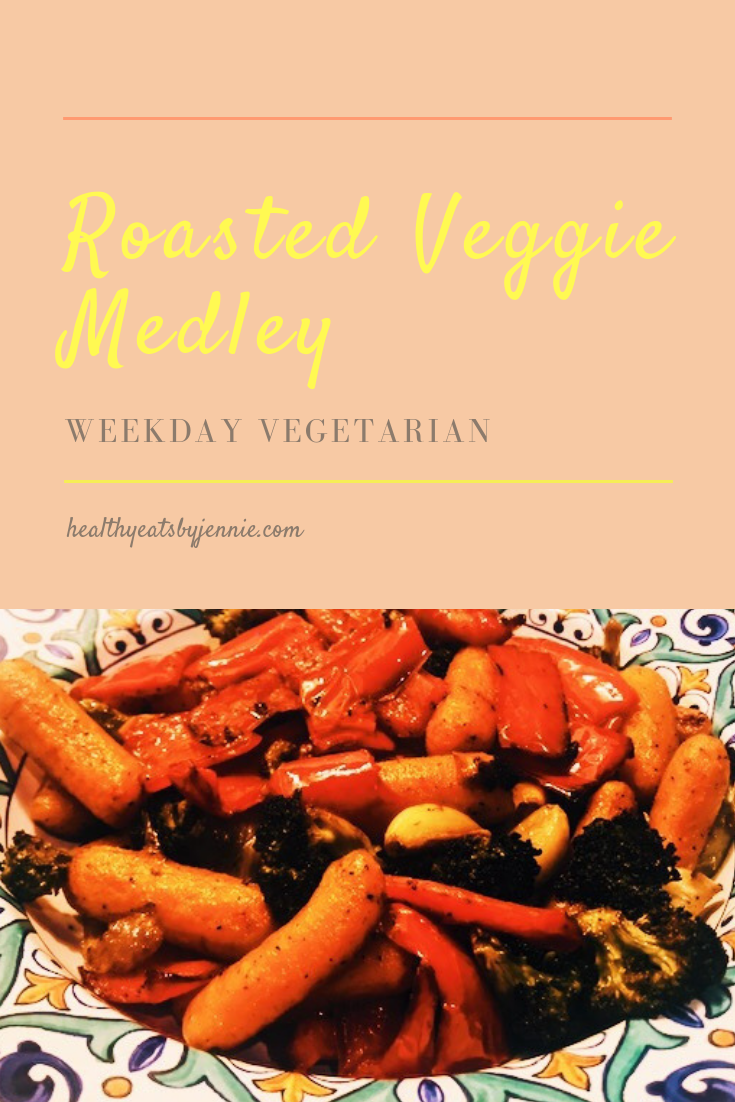 Summary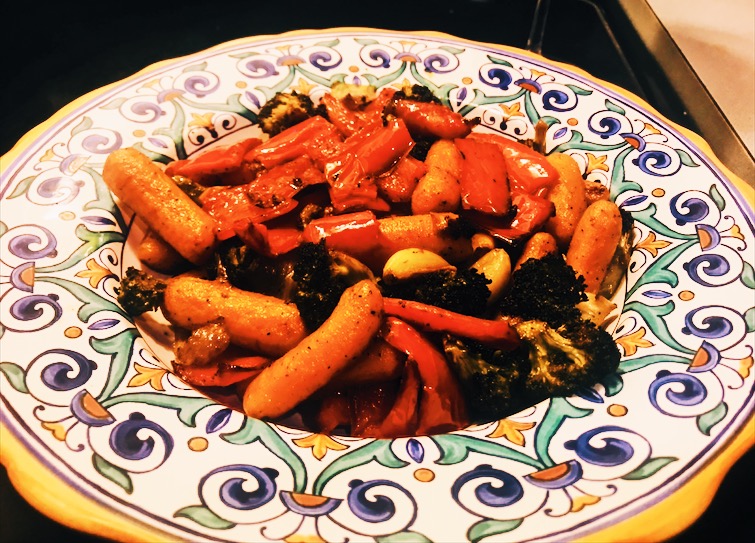 Recipe Name
Author Name
Published On
Preparation Time
Cook Time
Total Time