Tahini Beet Salad
Prep time: 10 minutes
Cook time: 90 minutes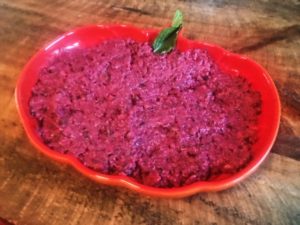 Zahav is one of my top favorite restaurants in Philadelphia! In the beginning of dinner, they give you an amazing spread of various Israeli salads. One of those salads is a Beet Salad. I never really liked Beets. I LOVE the Zahav Beet Salad! You can even buy the Zahav cookbook, which I did! The Beet Salad recipe is in this cookbook! The Zahav version in the cookbook uses fresh beets and a lot of salt. This Tahini Beet salad is a healthy spin of Zahav's Beet Salad. It attempts to be easier (uses canned beets) and healthier (less salt). This salad will turn you into a beet lover! Try this recipe and try the real thing at the Zahav restaurant!
Ingredients:
2 15 oz cans of whole beets (I used Wegmans)
2 T olive oil
½ teas salt
½ teas black pepper
1 garlic clove chopped
4 T lemon juice
1 T olive oil
2 teas dried dill
¼ cup chopped mint
4 ½ /T tahini
½ teas salt
½ teas black pepper
Directions:
Preheat oven to 375.
Drain and rinse beets.
In a mixing bowl, combine beets with 2 T olive oil, ½ teas salt and ½ teas black pepper.
Place contents of mixing bowl in small (8×8) glass baking pan and roast for 90 minutes (flipping them over half way through).
Let beets cool for about 20 minutes.
When beets are cool, coarsely grate into a medium mixing bowl.
Add to the mixing bowl, garlic, lemon juice, 1 T olive oil, dill, mint, tahini, ½ teas salt and ½ teas black pepper, then mix well.
Chill for at least an hour before serving.
Notes:
This can be paired with other appetizers and salads for a fun Mediterranean meal or party! Try it with my other recipes such as Roasted Eggplant and Red Pepper Spread, Caramelized Onion Hummus, Quinoa Tabbouleh Salad, Roasted Zucchini Red Pepper Garlic Dip and grilled Pita Bread! I made this as a side for Thanksgiving – it is a great alternative to Cranberry Sauce!
Summary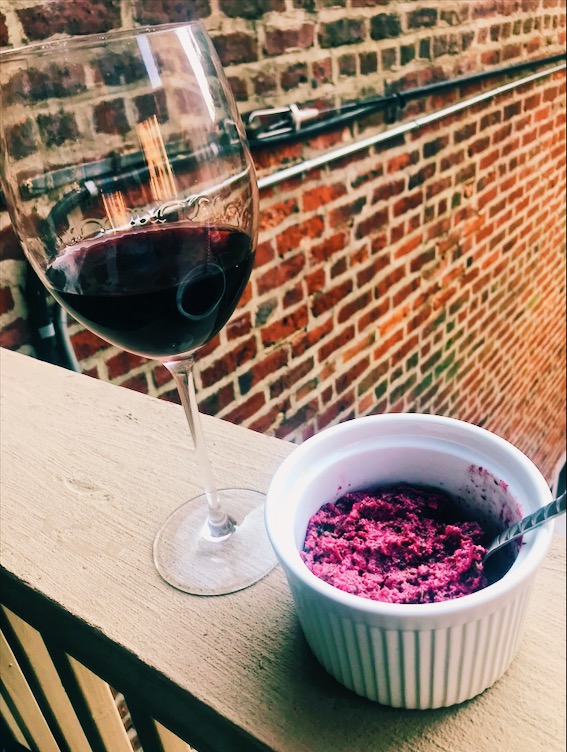 Recipe Name
Author Name
Published On
Preparation Time
Cook Time
Total Time